Skap minner som varer
An Active Family Holiday in Geilo 
Welcome to Geilo Summer Park
If you are looking for an active and fun family holiday, Geilo is the place for you! We offer a variety of activities for the whole family: Test yourself in the biplane, experience airy jumps, climb and throw yourself as Tarzan in the high rope course, jump on the trampoline or try one of the other activities in the play and activity area. Geilo offers exciting activities and experiences, for both young and old, throughout the year.
Geilo Rides!
We are quite confident: Geilo is the best place in Norway for the family-bike-experience, and Geilo Summer Park is the natural starting point. Here you will find Geilo's largest bike rental, including terrain bikes, el-bikes and downhill bikes for all ages and sizes.
Choose between dirt tracks, exciting flow tracks, gravel roads, challenging down hill slopes or bike paths in the woods, by the lake or in the mountain. 
We guarantee you will find what you are looking for!
Whether you want a quiet day out in the open, or speed and excitement, this is really the place for you. Good memories are created through good experiences.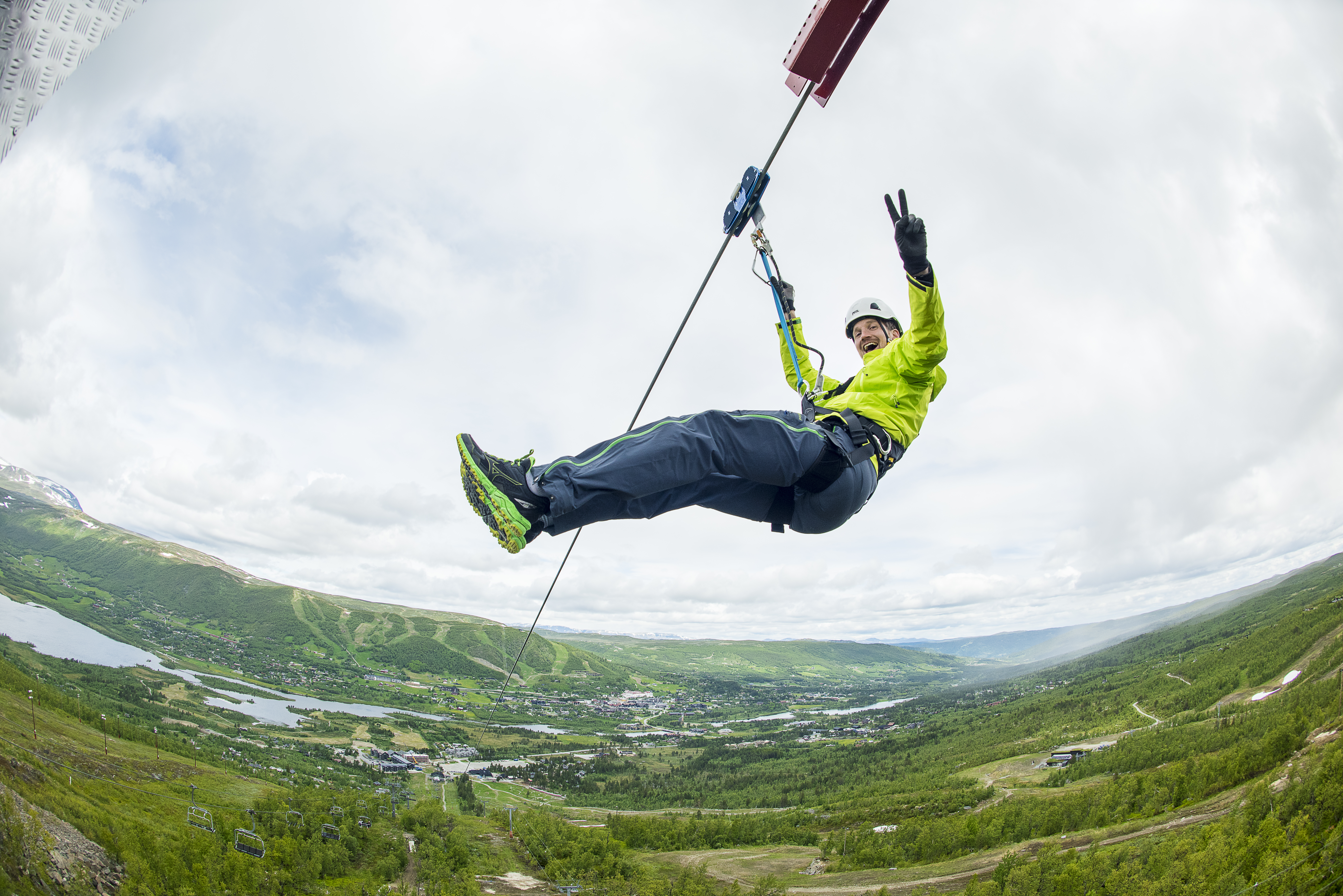 Geilo Zipline 
Experience the exciting feeling of flying! The Geilo zipline is 1100 meters long and guarantees fun for the whole family. Feel the pulse rise as you set off the top of Vestlia. The zipline stops at the bottom of the alpine hill. Welcome to an awesome experience!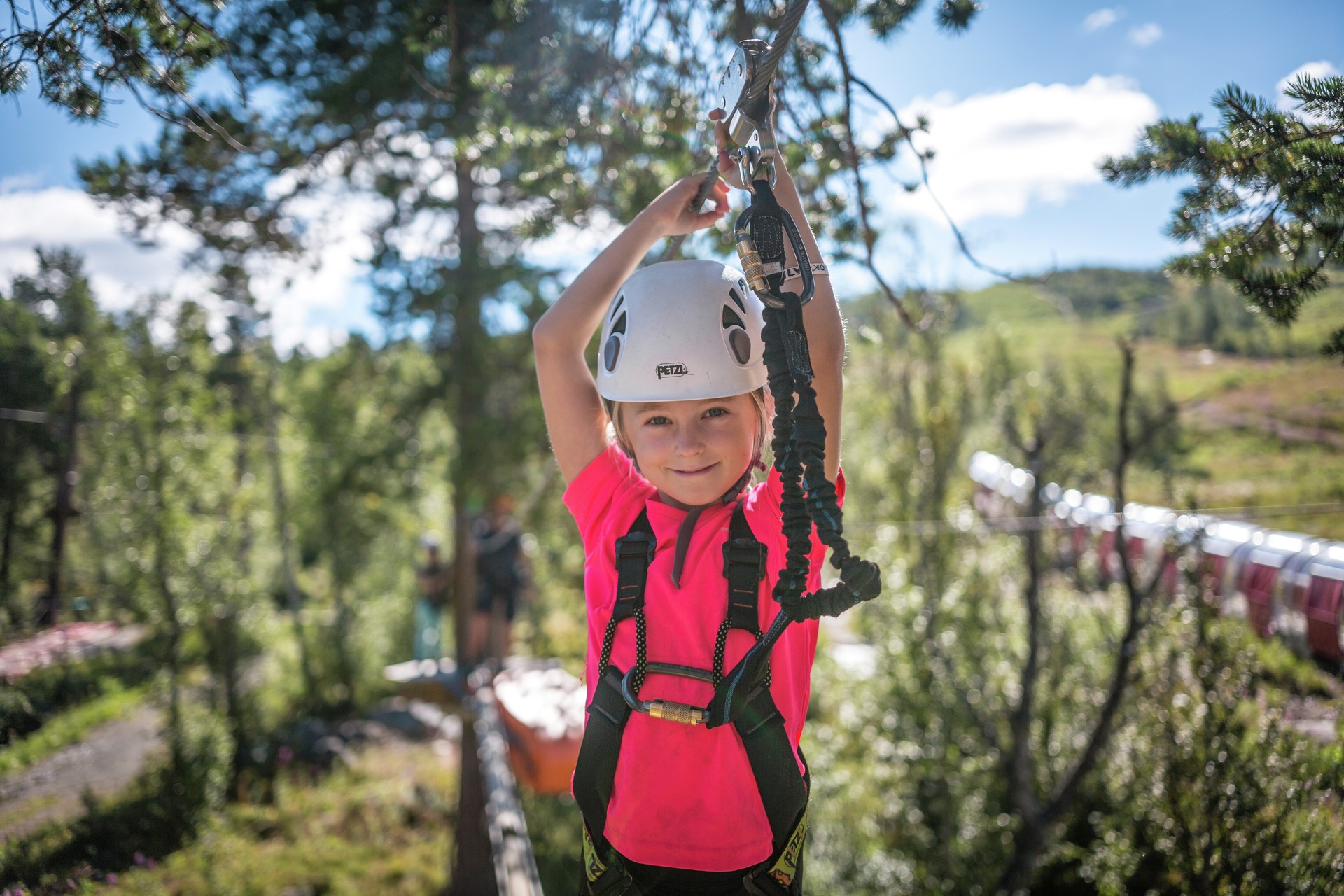 High Rope Course
Experience an exciting world from the treetops! You can find Geilo high rope course in the middle of Geilo Summer Park (Vestlia). Become challenged at the height of climbing, balancing, and experiencing proper gastric suction by throwing yourself into the Tarzan net.
Various climbing elements can be trapezes, ladders, tunnels, Tarzan loops, climbing nets, and other exciting obstacles, a total of 31 elements.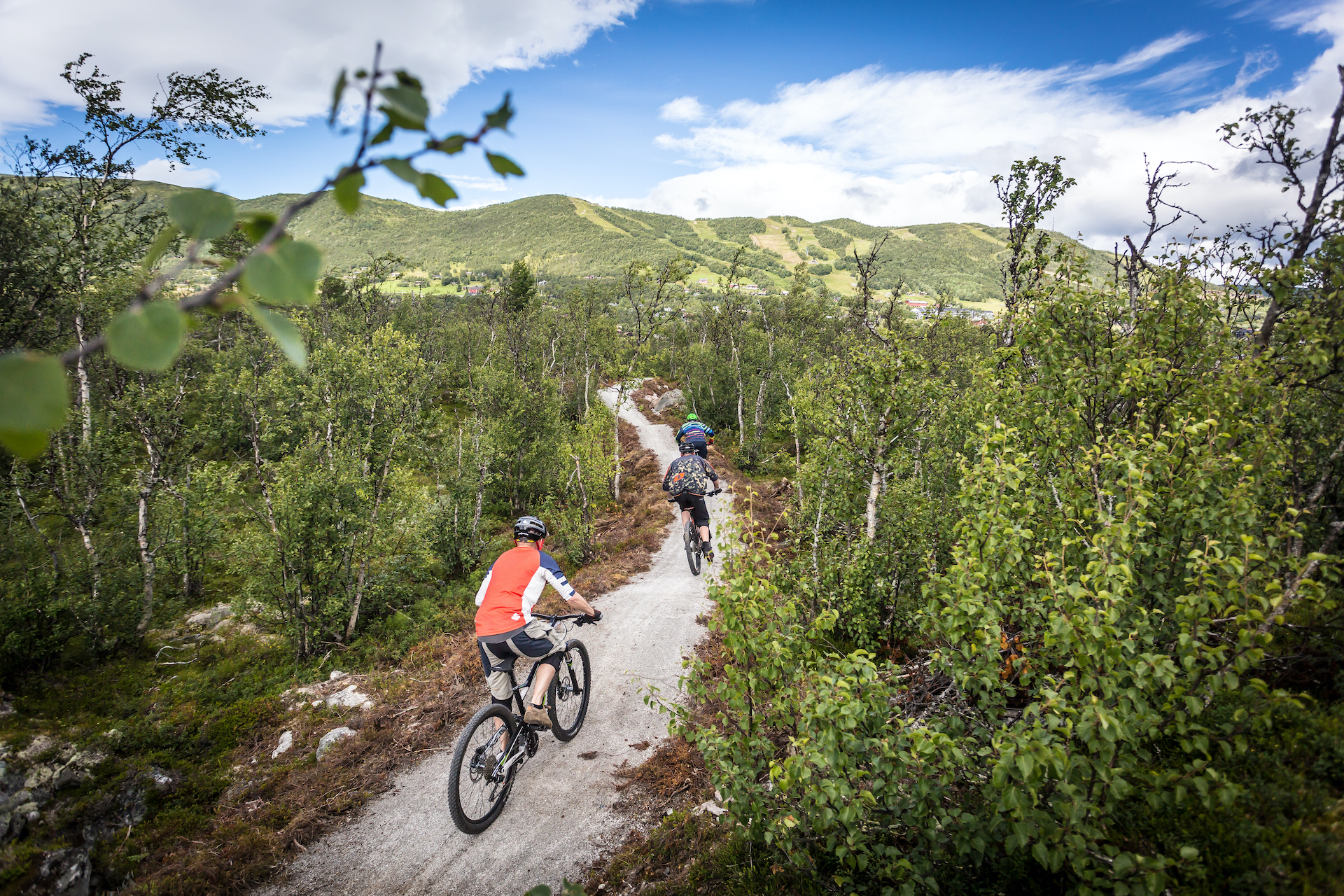 Geilo Rides!
We are so excited about this summer season!
We are opening our brand new flow track in Geilo Summer Park, and we are also re-launching our down hill product. Due to major ground work we had to keep our down hill tracks closed last summer, and now we are super-excited open again! 
Here you will find everything you need for a wonderful day of cycling! At Geilo you can find a selection of bike trails for beginners and experienced alike. Try one of the technical singletracks through the woods, pump tracks, and dirt tracks, fast flow trails, use the lift to take you and your bike to the top of the mountain or choose wide family-friendly trails. June 26th, we will open our bike rental, with a large and varied selection of brand new bikes!
You will find more information about the new flow track here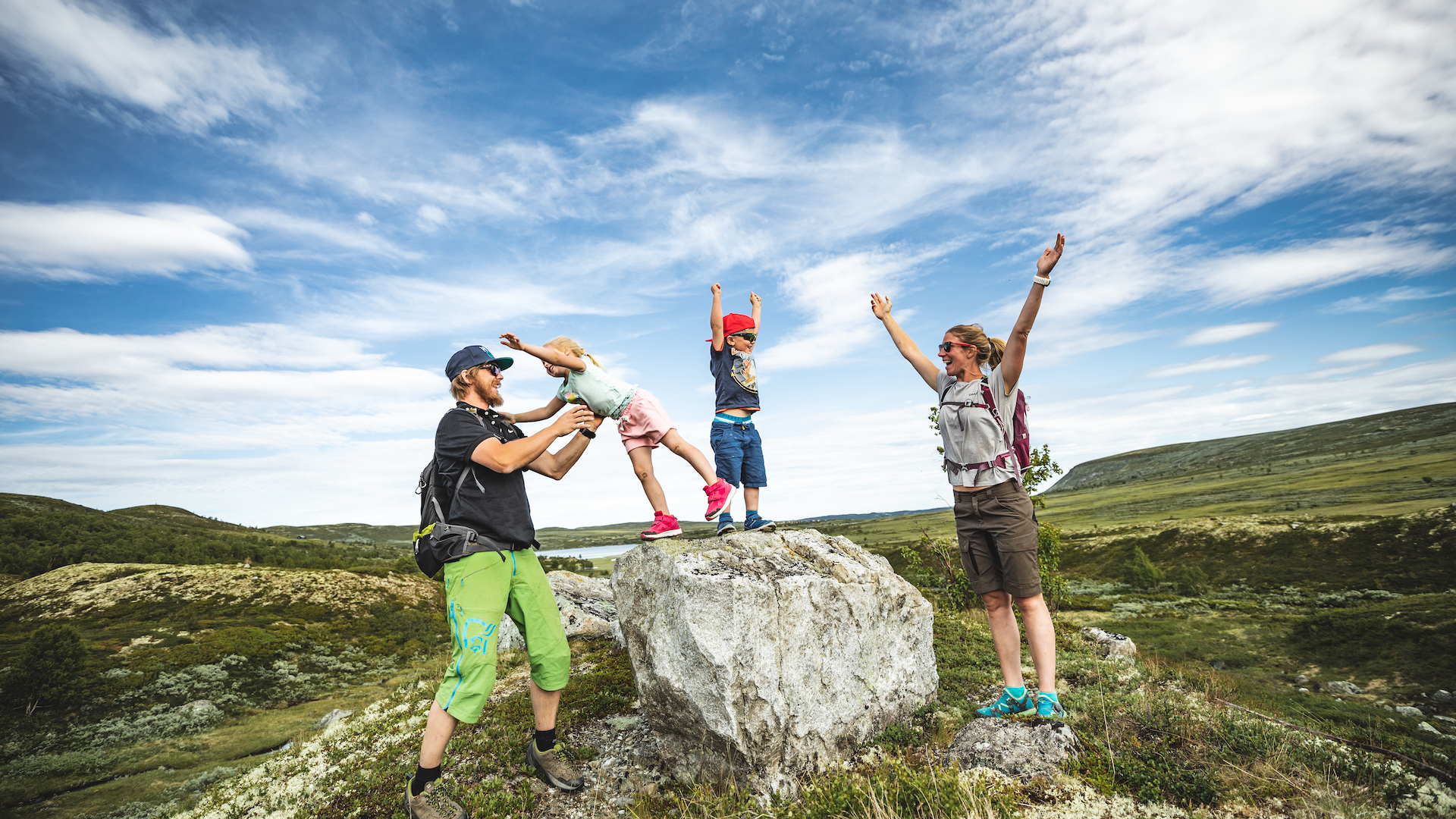 Summer lift
Take the lift to the top of Bjødnahovda 1056 meters above sea level. With or without a bike. The summer lift is an ideal starting point for hiking in the Hardangervidda National Park, and the starting point for our bicycle offer and zipline.
At the top, you will get a fantastic view of Hallingskarvet, Hallingskarvet National Park and Geilo.
Frisbeegolf
Prøv vår nye Frisbeegolf-bane som ligger i sommerparken! Du kan spille individuelt eller i lagkonkurranse. Banen består av 9 hull og ligger ved golfbanen på Vestlia Resort. Scorecard finner du i resepsjonen i Geilo Sommerpark eller hos Vestlia Resort. Utforsk en ny gøy aktivitet for vennegjengen eller hele familien. Og det er gratis! Trenger du å leie utstyr kan du gjøre dette i respesjonene (det vil forekomme en ekstra kostnad for leie.)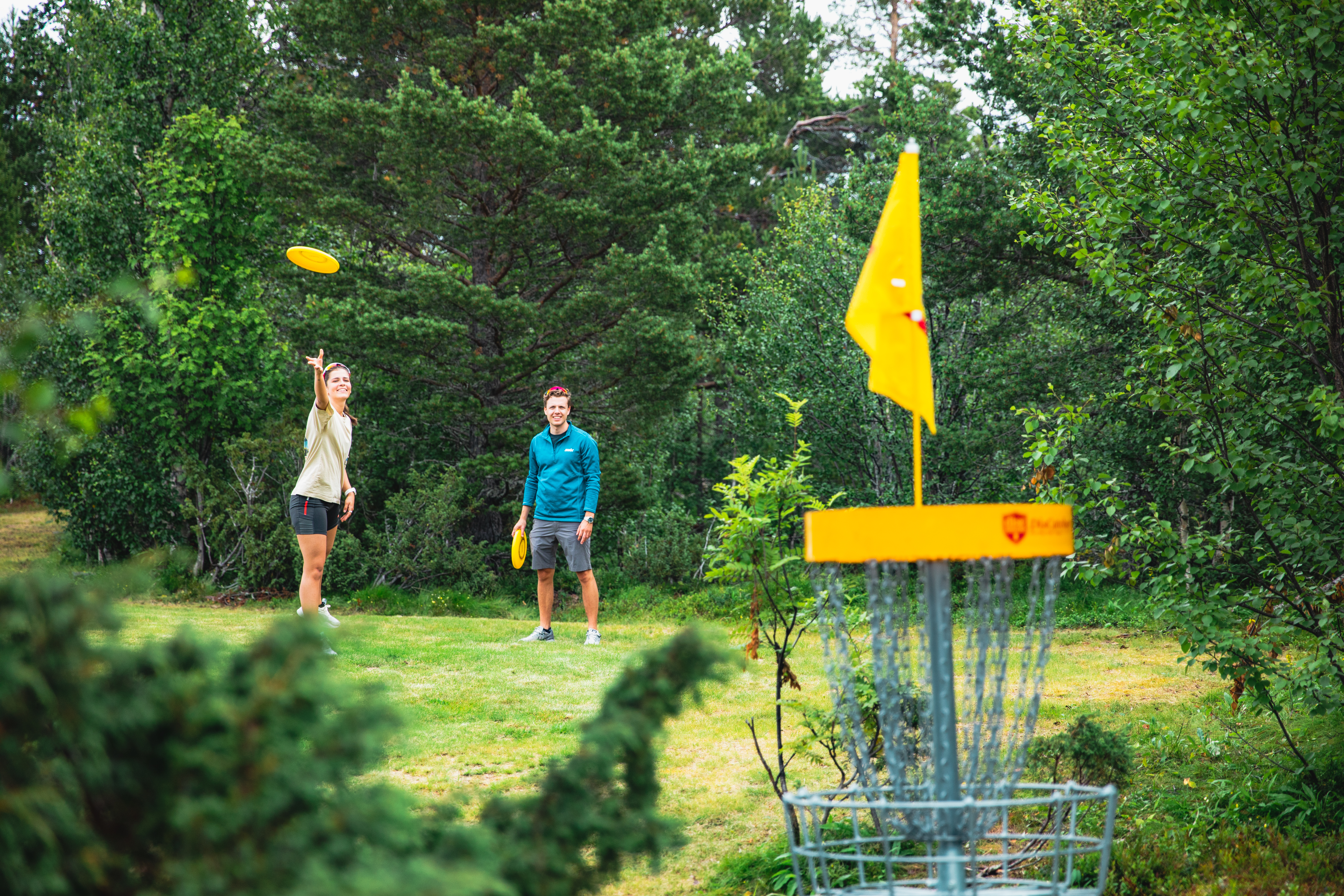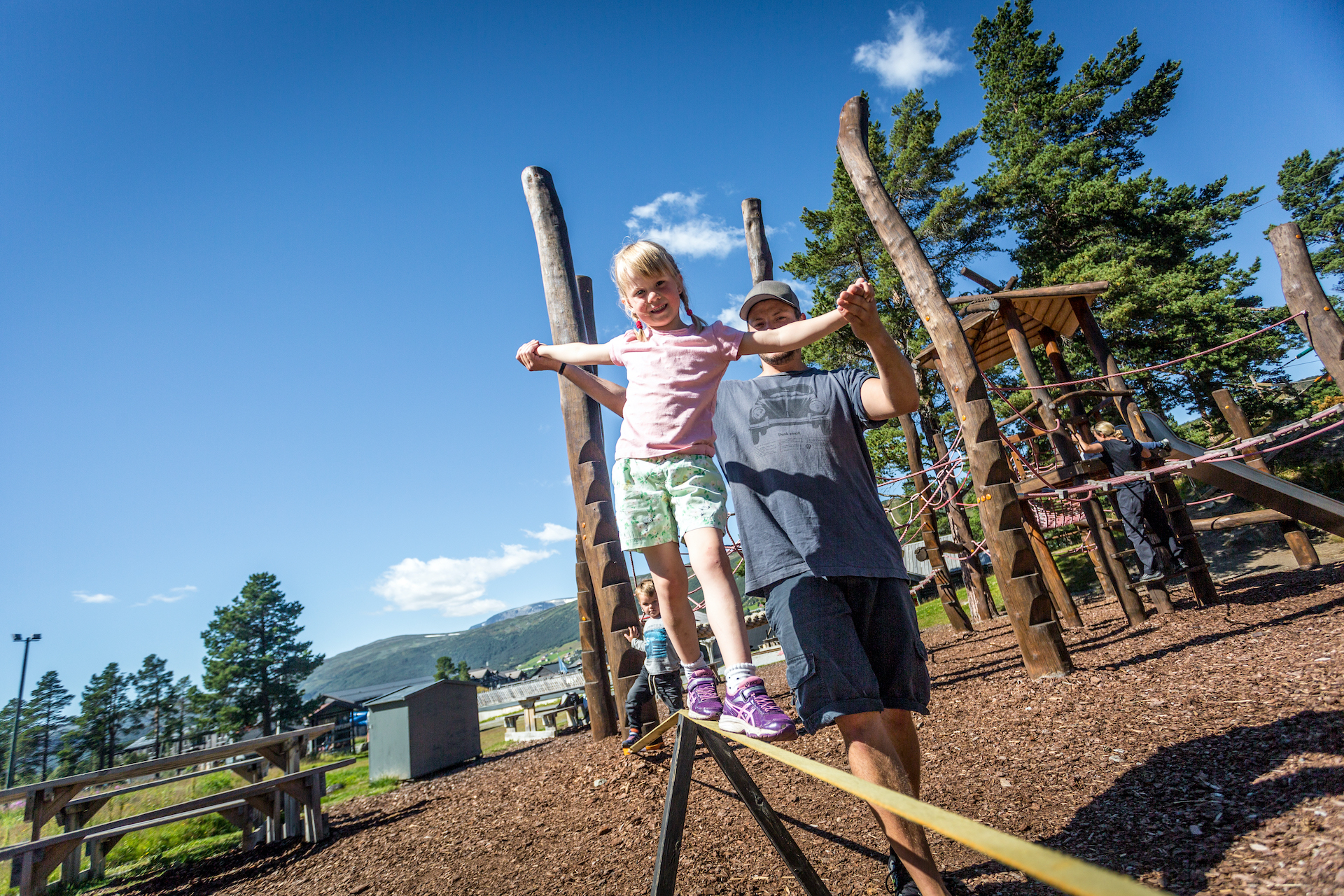 Summer Café
Our summer café in Vestlia is open all summer, where we serve waffles, cakes, coffee/tea and mineral water, simple hot dishes, and kiosk products. You can also buy children's favorites such as ice and slush. Here you can take a break and enjoy great views of Hallingskarvet and Geilo. We have a large sun terrace and on some days in the summer we offer food from the barbecue. Stay tuned at skigeilo.no or our Facebook page @skigeilo for updates. The summer café is a great break if you have cycled or walked the Ustedalsfjorden, or need a little break from driving. The café is adjacent to the activity area for children, and we can also offer a charging station for both cars and bicycles.
Welcome to the Summer Cafe in Vestlia.