Cycling-loving families and trail bike enthusiasts should put Geilo on the list of places they definitely need to visit next summer. In a new video, the path builders show a completely new family-friendly flow path that opens in 2021. Geilo is not a newcomer among Norwegian mountain bike destinations. For years, the mountain village at the top of Hallingdal has had one of the country's best lift-based downhill offers. In recent years, the focus has shifted more towards families, and there are already several new, fun trails and Norway's perhaps best bike park, with a paved pump track, skill trail and jump lines. Hallingdal has this summer launched Scandinavia's most ambitious development plan for mountain biking, and over the next 4-5 years it will invest over 150 MNOK in trails and facilities in the region. One of next summer's biggest news will be the 4 km long flow path in Geilo. - «This trail has a blue degree of difficulty, which makes it suitable for very many users. It has little pedaling, a lot of flow, cool turns - and a playful, great way to get down the mountain. There are some elements in the trail, including turns, jumps and some "side hits".  This means that both good cyclists and new, new cyclists will have a great experience. " says construction manager at Stiteknikk AS, Duane Butcher.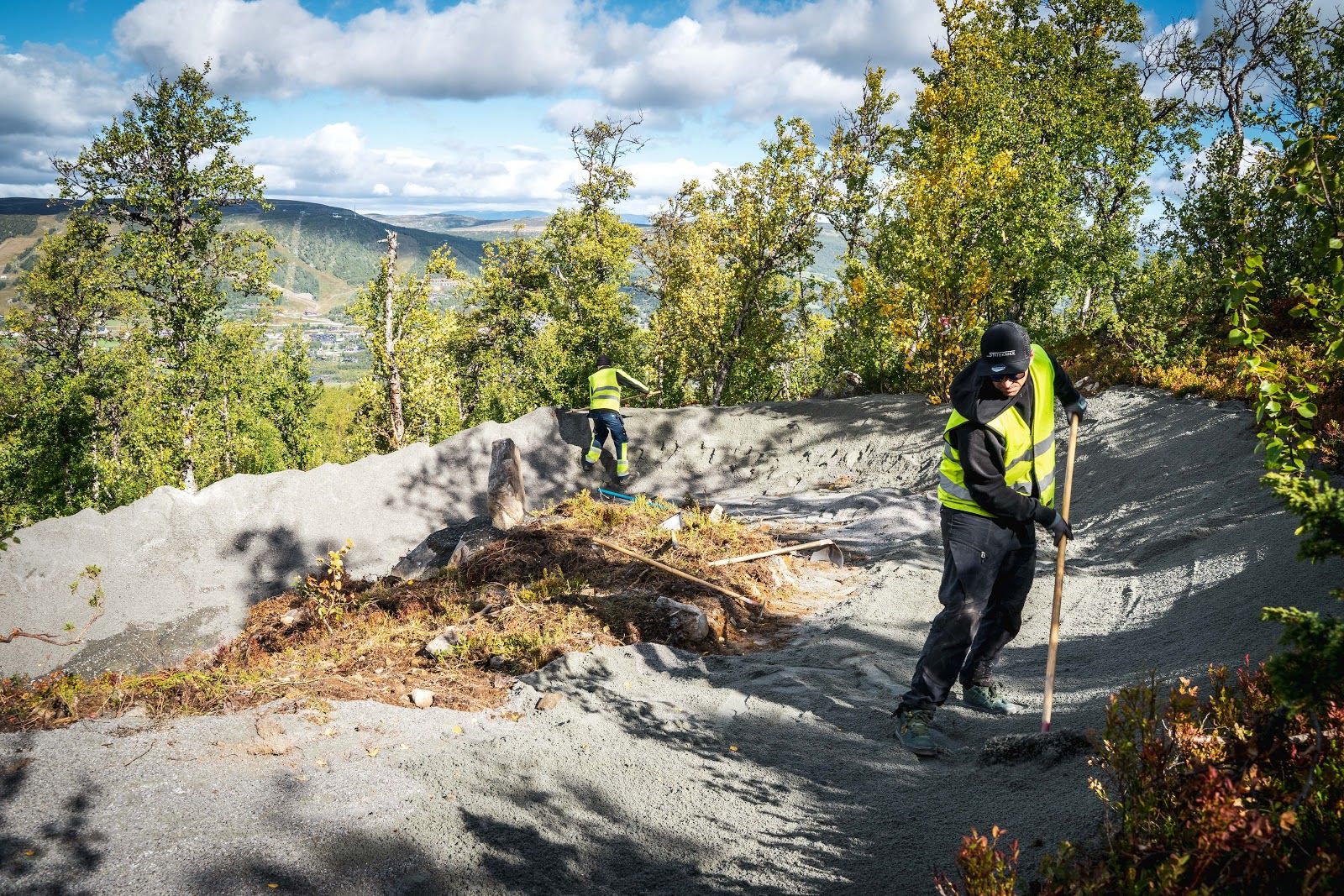 Photo: Hallingdal Rides / Lars Storheim
Geilo Sti- og Løypelag has planned and financed the trail construction. The general manager, Maria Grevsgård, is clear that cycling is a priority area for Geilo as a destination. - «Since 2016, a lot of bicycle facilities have been built around Vestlia Resort and Ustedalsfjorden. Especially this summer, there has been a lot of activity and visitors . It is very gratifying. There are children and adults of all ages and all skill levels. So we hope to be able to develop more. " Butcher and Skiteknikk AS are also looking forward to work with future plans and opportunities in Hallingdal. - «I feel I have been lucky to have been involved in the bicycle development in Hallingdal. We think this is just the beginning. The destinations want more year-round operation and summer tourists - and cycling is what matters. "
Ved ytterligere spørsmål, kontakt vennligst Tråkk 'n' Roll SA v. dgl. leder Lars W. Jensen, +47 928 96 983, [email protected]